Cadillac LaSalle Club of Australia (VIC) at Bendigo
November 2002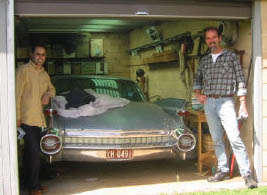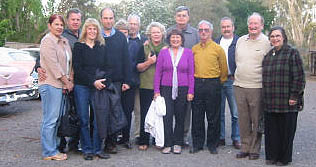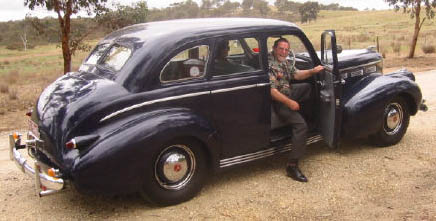 David's 1938 LaSalle


Geoff and Kate's 1959 Coupe


Gary and Jan's 1958 Coupe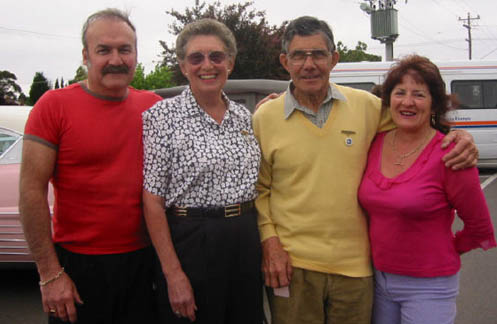 During our Bendigo visit, we visited Rod Hadfield's well-known engineering shop at Chewton, where 16 people are employed making and selling automotive conversions such as transmission adaptors, disc brake conversions, engine swap kits, etc. Rod was called away interstate, but kindly arranged for his wife Carol to show us around.

Then we saw the newly-completed '55 Chev coupe with the supercharged 1650 cubic-inch Rolls Merlin V12 aircraft engine in it. This car gives new meaning to the word "incredible" – it has a custom-built chassis and suspension, etc, and a staggering list of custom-made systems and fittings to make it driveable and - er – practical. It recently received registration for the road. The Hadfields have applied to the Guinness Book of Records to have the car listed as the World's Most Powerful Street Registered Car, and you will see it at various automotive events beginning with the SummerNats in Canberra next January.

And then there was its paint job. Beyond saying it's "warbird style", I won't try to describe it, but be ready to be awed when you see it.

Rod Hadfield's at Castlemaine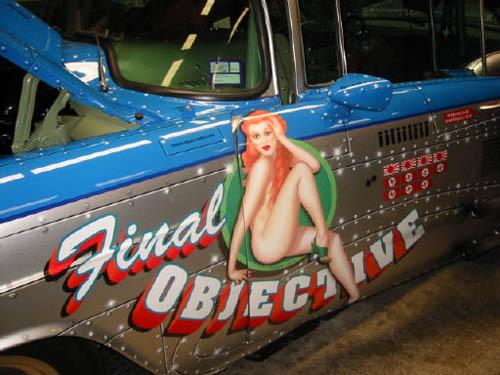 Rod Hadfield's at Castlemaine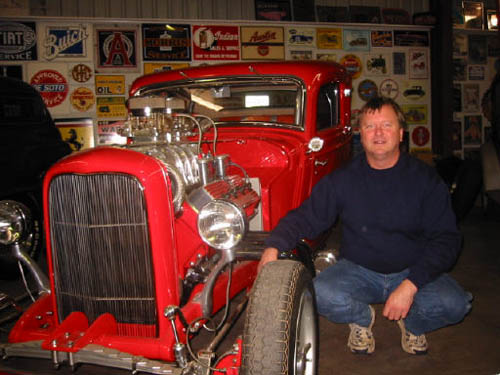 Rod Hadfield's at Castlemaine