Robyn's 1979 Gucci Seville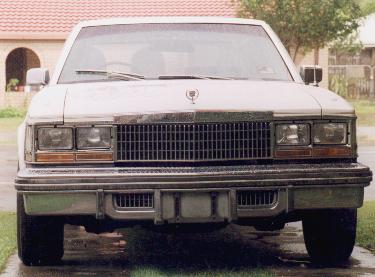 Robyn's daily driver is a 1979 Cadillac Gucci Seville. One of 200, somehow it found its way to Australia and was converted to right hand drive.

It has the following features: 350 Cubic Inch Electronic Fuel Injected Motor, Electronic Spark Selection, Four Wheel Disc Brakes, Illuminated Entry System, Automatic Transmission, Power Steering, Level Ride Suspension, Climate Control Air Conditioning, Leather Upholstery, Map & Personal Reading Lights, Electric: Moon/Sun Roof, 6-way Seats, Windows, Door Locks, Trunk Release & Pull-Down, Cruise Control, Fibre Optic Lamp Monitors and Automatic Headlights.

Robyn at the wheel of her new steed. Is that a glint of pride in her eye? Another win for fine American technology combined with Italian flair!